5 Tips To Work From Home, And Parent
The children returned to school this week, but there were no changes for dad.
It's now eighteen-months, since I joined the 'working from home' gang.
School closures, lockdowns, and Joe Wicks workouts, seem a distant memory. The world is (supposedly) returning to normal, but not for me.
Imagine working from home for so long, ABBA have reformed, and put out new songs!
In some respects I'm lucky. Being at home affords me time with the kids, and that's a blessing. For now, there's no alternative option.
But I'm not fully onboard. I miss the office life, personal space and even the commute. Because, by default, I'm an introverted lone soul.
Imagine working from home for so long, ABBA have reformed, and put out new songs!
That said, I'm making the best of this situation. With planning, structure and boundaries; you can operate as worker and parent. So this is how I do it, for what it's worth.
1. Create A Dedicated 'Work Space'
You must have a dedicated work area, it's essential. Most areas of the house, have too many distractions. Particularly when you have children.
In the early days it was shocking. I had no proper work space.
I would work from the kitchen, where the food and coffee were plentiful. Eventually the bar stool hurt my back. It wasn't sustainable.
Find some quiet space within your home, under the stairs, the garage, the shed etc. A productive worker, is a 'non-distracted' worker.
If you have children, stress the importance. Explain why you work and why you must do it.
2. Structure and Routine
Everything works best with structure. Chaos is fun, but chaos doesn't get the job done.
Set your day out, have a timetable and plan it all. Know when you'll be starting and finishing work. Make sure meetings don't conflict with school or nursery runs. Kids need structure too.
Most mobile phones have calendar features, which send reminders. Make use of technology.
Keep a consistent routine, and everyone will know where they stand. Even your kids.
3. Maintain A Work Life Balance
When the home is your workplace, the boundaries become blurred.
I found that maintaining a work life, was easier in a 'physical' office. When I left the office, it meant work was over. Hurray!
Always maintain a work-life balance. Take lunch breaks and regular annual leave. I have been poor at this previously, which isn't good.
A work life balance, benefits you and your family. Everyone needs personal family time.
4. Switch Off, Literally
This is my biggest lesson. Learning to switch-off, when work ends.
Finish work, when you are supposed to finish work. If work ends at 5pm, end work at 5pm.
Don't leave the work laptop or mobile on, or it will become tempting to do more work. Create some boundaries and don't let work interfere with personal time.
5. Stay Calm, and Carry On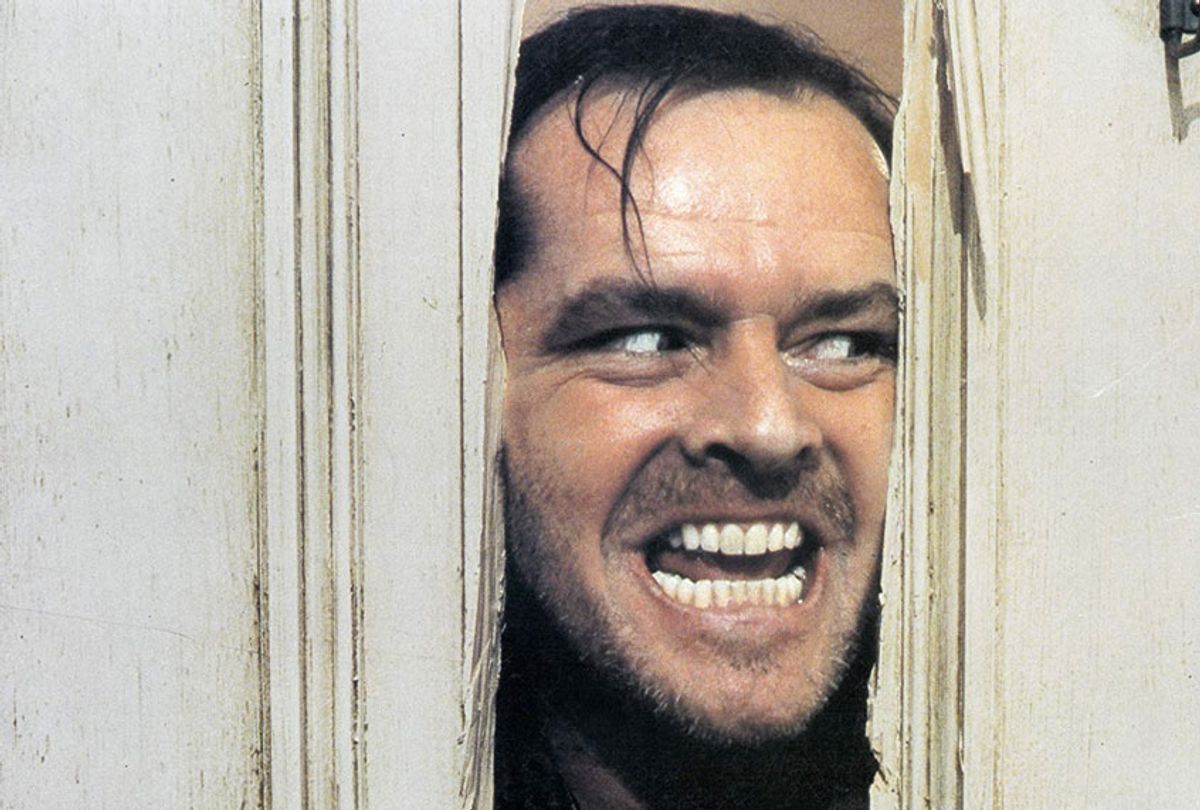 An early highlight of my "home-working".
Working from home is tough, particularly when you have children. At times, your work environment gets noisy and the kids forget the rules.
In the early days, I lost my sh*t frequently. Once or twice, I got possessed and turned into the dad from 'The Shining'.
Families are (still) adjusting to this new dynamic. I think one day, this generation will adjust to having parents who work from home. But right now, it's new territory.
Remember, primarily it's the family home, not your office. However tough it gets, hold it together.
Final Thoughts
Keep structure and routine. Switch-off from work, with breaks and annual leave. A work-life balance is vital.
Hang in there. Parents stuck working from, are guinea pigs for a new method of family dynamic. We'll all adjust eventually.
Stay calm and don't lose your mind. In challenging situations, we can find positives.